Volkswagens Needlessly Brake on Their Own Due to Defects in the Front Assist Technology
Posted on

Author
Key Points
VW's front assist technology is detecting objects that aren't there and applying the brakes at random times.
The system also turns off in inclement weather which disables adaptive cruise control.
Owners sued VW in 2020 after being told to turn the feature off if they didn't like how it worked.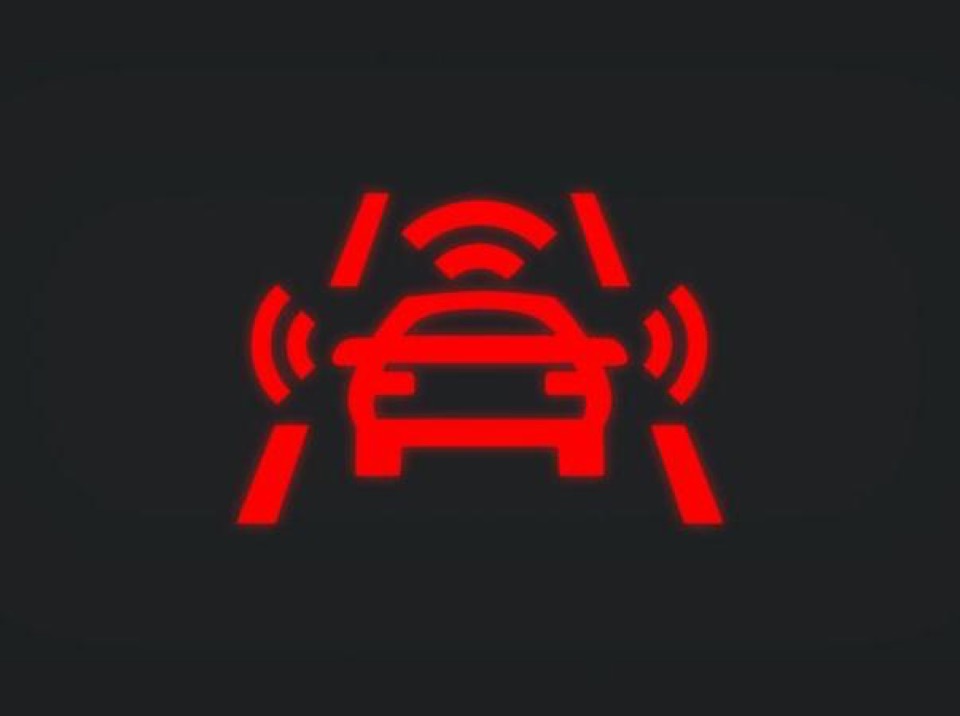 Volkswagen's Front Assist technology wants to cut down on front-end collisions. By using a series of sensors and software, the car monitors the road in front of you and takes action if it suspects an imminent collision by applying the brakes.
That's pretty great. Except...
Owners say it will also apply the brakes when there is no imminent collision. Sometimes it will detect something that's not there and stop the car in the middle of the road.
So while it might reduce the chance of you hitting something in front of you, it increases your chance of getting hit from behind.
A Problem For Years ∞
Front Assist was first offered in certain trim levels of 2015 models. It's a premium feature that can be found as part of VW's driver assistance package.
The Front Assist feature was an available option beginning with 2015 premium Touareg SUV models and was expanded to the 2016 VW Jetta, Beetle, CC, e-Golf, Golf, Golf GTI, Golf R and Golf SportWagen, depending on the model and trim line.
Common owner complaints ∞
A front assist warning comes on at low speeds in slow moving traffic
Front assist is suddenly unavailable, even with a clean sensor and sunny days
The system turns off in inclement weather, disabling adaptive cruise control
Random braking can make driving a miserable experience.
Insurance won't cover accidents caused by a technological error.
Any problems with Front Assist are difficult to replicate at a dealership, and can lead to many awkward "I promise this really happens_ conversations with service representatives. Usually the only solution is to recalibrate or replace the sensors, at a high cost to owners.
Could it be blocked or dirty sensors? ∞
The front assist and adaptive cruise control sensors are usually located behind the VW emblem in the grille. In some cars that is very low to the ground.
Something as simple as dirt or a buildup of ice can disable the sensor or, even worse, create false positives. At times something as simple as road spray or a snow storm can also create issues.
But that's not always the case.
Front Assist Lawsuit ∞
In August 2020 VW was sued over their response to customer complaints about the erratic braking and sudden activation of the Front Assist technology.
The plaintiffs say the technology has software errors that cause the sudden braking and provide no warning before the braking happens. And Volkswagen has allegedly concealed the problems.
If an owner complains about Front Assist, they're told to either document the problems as they happen or disable the feature entirely. Which, the plaintiff argues, lowers the resale value of the car.
Lawsuits Regarding This Problem
Lawsuits about this problem have already been filed in court. Many times these are class-action suits that look to cover a group of owners in a particular area. Click on the lawsuit for more information and to see if you're eligible to receive any potential settlements.
A VW Front Assist class action lawsuit alleges defects cause the automatic emergency braking feature to suddenly activate without reason or actions by the driver.
Generations Where This Problem Has Been Reported
This problem has popped up in the following Volkswagen generations.

Most years within a generation share the same parts and manufacturing process. You can also expect them to share the same problems. So while it may not be a problem in every year yet, it's worth looking out for.
Further Reading
A timeline of stories related to this problem. We try to boil these stories down to the most important bits so you can quickly see where things stand. Interested in getting these stories in an email? Signup for free email alerts for your vehicle over at CarComplaints.com.
OK, Now What?
Maybe you've experienced this problem. Maybe you're concerned you will soon. Whatever the reason, here's a handful of things you can do to make sure it gets the attention it deserves.
File Your Complaint

CarComplaints.com is a free site dedicated to uncovering problem trends and informing owners about potential issues with their cars. Major class action law firms use this data when researching cases.

Add a Complaint

Notify CAS

The Center for Auto Safety (CAS) is a pro-consumer organization that researches auto safety issues & often compels the US government to do the right thing through lobbying & lawsuits.

Notify The CAS

Report a Safety Concern

The National Highway Traffic Safety Administration (NHTSA) is the US agency with the authority to conduct vehicle defect investigations & force recalls. Their focus is on safety-related issues.

Report to NHTSA