VW Class-Action Lawsuits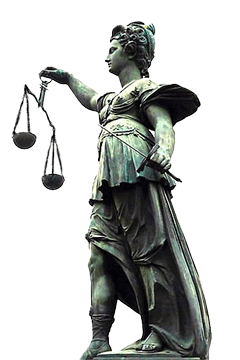 Sometimes automakers need a little persuasion to do the right thing.
A class action is a type of lawsuit where a small number of plaintiffs can represent an entire group of vehicle owners in a court of law.
These lawsuits typically ask the automaker to extend warranties or offer financial compensation to owners experiencing widespread problems.
VW Problems Tied to Lawsuits
There's a lot of news out there, but not all of it matters. We try to boil down it to the most important bits about things that actually help you with your car problem. Interested in getting these stories in an email? Signup for free email alerts over at CarComplaints.com.
Customers who complain are typically given two not-so-great options, live with it and document the malfunctions or disable the feature entirely.

The Missouri-based class-action says that's unacceptable and wants VW to take ownership of the problem. That includes covering any related repairs or costs associated with the system malfunctioning under warranty.

The lead plaintiff that submitted a nationwide class-action against Volkswagen for defective sunroofs has had a change of heart?

He has requested a voluntary dismissal of the entire lawsuit which was filed back in April of 2020. Sounds like someone got a new sunroof behind closed doors.…

Earlier this summer a lawsuit was filed regarding dangerous defects in the Aisin AWF8F35 8-speed transmission.

Specifically how it hesitates, shakes, and grinds its way to busted seals, oil leaks, and eventual failure.

Volkswagen asked for the case to be dismissed on the classic legal defense of sure there complaints, but it's not that many complaints.

And when they tried to convince the court the plaintiffs shouldn't have a case because VW couldn't have possibly known about the problems before the vehicles were sold, they were asked about a "technical tip" sent to VW dealerships on possile transmission problems before the vehicles were sold. The document describes scraping noises commonly heard when shifting into 5th gear at speeds of 20-25 mph, under light load.

There's an important deadline coming up for VW owners who previously paid for repairs to their timing chain system or damage to their engine from a timing chain failure, and want the automaker to pick up the tab.

A recently approved timing chain settlement benefits thousands of owners by providing them with an extended "new vehicle limited warranty" for any future repairs, plus conditional reimbursements for any previous repairs.

The extended warranty is applied automatically if you own or lease one of the affected vehicles and didn't opt out of the class-action.

Owners who want to be eligible for reimbursements must file a claim by January 25th, 2019. More information is available at TimingChainLitigation.com.

How to Submit a Claim ∞

Use the VIN lookup tool to check your eligibility
Gather the documents requested by the Claim Administrator
Submit your claim before 11:59 PST on January 25th, 2019

When Volkswagen agreed to a multi-district settlement for selling polluting engines marketed as clean diesel, it did so knowing it'd have to pay billions of dollars to customers that owned or leased an affected vehicle when the news about the scandal broke.

Some owners that had sold their affected vehicles before the news came out tried to file for compensation in court, but didn't get very far. That may be about to change due to an interesting court decision in California.

Former owners and lessees of Volkswagen "clean diesel" vehicles can proceed with their lawsuit even though the customers got rid of their diesel vehicles before anyone knew the emissions systems were illegal.

Volkswagen, as you might image, is less than impressed with this decision.

Volkswagen says the case is nothing more than trial attorneys trying to suck more money out of the automaker that has already paid more than $25 billion for its emissions sins.

Like many diesel vehicle owners, Allen and Jennifer Pickard chose to keep their two Passats as part of Volkswagen's $10-billion diesel emissions settlement.

The agreement came with compensation contingent upon the exhaust system being modified to meet EPA standards. And sure, every owner knew that likely meant a knock to engine performance or fuel economy. But I doubt anyone expected this...

According to court documents, both Passats have been in the custody of an authorized Volkswagen mechanic for months because the emissions repairs caused both cars to not start.

The plaintiffs claim numerous attempts made by VW technicians have failed to fix the no-start problems, so the owners tried to trade in one of the Passats. The lawsuit alleges they were told a trade wasn't possible because the car was worth $0 since it couldn't be started.

Needless to say the couple is … let's call it, "unimpressed" with VW's "fix" and has filed a lawsuit against the automaker.

Owners and lessees of certain 2008-2014 VW and Audi vehicles may soon be eligible to receive benefits for their engine's defective timing chain.

On November 19, 2018 a judge will rule on a proposed settlement that would either reimburse owners for previous repairs or fund future work on the timing chain tensioner system.

This decision has been a long time coming. Even snails are embarrassed by how slowly this case has crept along.

It appears Volkswagen is close to settling 7 lawsuits regarding defective timing chains and the threat of engine damage.

The proposed settlement includes all consumers who purchased or leased certain 2008-2014 Audi and Volkswagen vehicles that will be determined by the vehicle identification numbers (VINs).

According to the terms, reimbursement amounts will be determined based on the age of the vehicle, how many miles are on the odometer and if the timing chain tensioner, timing chain or engine was replaced."

Reimbursement amounts are highly favoriable to owners who get work done at an authorized VW dealership. Our advice – if something goes wrong with your timing chain or tensioner and you're covered under this settlement, skip your local mechanic and go to an authorized dealer.

A new group of diesel owners are seeking "clean diesel" compensation from Volkswagen.

The owners had not been covered by previous diesel settlements because they had sold or traded in the cars before dieselgate became public knowledge. From CarComplaints.com:

Volkswagen told the judge those former owners and lessees are attempting to pry money out of the automaker's pockets even though the former owners didn't lose anything. When they sold or traded their diesel vehicles, or ended the lease agreements, the transactions occurred before the emissions scandal was known.

The lawsuit boils down to economic harm. VW says the cars were sold at a value determined before anyone knew they spewed 40x the legal limit of NOx emissions, so dieselgate had no affect. The owners say they paid a premium for an eco-friendly car and should be compensated accordingly.

Now a judge will decide if this case is a money grab.

Despite VW's best efforts, a timing chain lawsuit will continue in a New Jersey court after the judge denied the automaker's motion to dismiss

. The case is a combination of two other lawsuits in the state, both of which allege VW is concealing known timing chain defects that lead to premature engine failure.

You know that stack of papers they have you sign when you buy a car? Volkswagen's argument for dismissing the case was a hidden clause that says all problems must be taken into arbitration and not in front of jury. Which, let's be honest, is a shady thing to throw into a purchase contract. Luckily the judge ruled those agreements are between the consumer and the dealership, not the automaker.

While a few of the lawsuit claims were thrown own, this is overall good news for consumers who have dealt with (or are worried about) timing chain failure.