Volkswagen's Front-Assist Emergency Braking Can Activate For No Reason, Says Lawsuit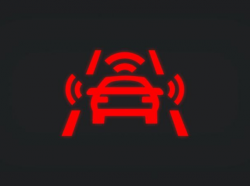 Volkswagen's Front Assist technology will automatically apply the brakes if the forward collision monitoring sensor detects an imminent crash. But according to a new class-action, it will also apply the brakes randomly and without warning.
Customers who complain are typically given two not-so-great options:
Live with it and document the malfunctions
Disable the feature entirely.
The Missouri-based class-action says that's unacceptable and wants VW to take ownership of the problem. That includes covering any related repairs or costs associated with the system malfunctioning under warranty.
VW's collision avoidance technology is detecting objects that don't exist. When that happens it slams on the brakes and ends up putting unsuspecting occupants in harm's way. A lawsuit wants the automaker to do more than simply suggest that